Media

Tourniquets Save Lives
Clinical Data Supports the Use of Tourniquets in a Civilian Setting.
Despite the positive results of serveral military studies on the benefits and safety of tourniquets useage, and the recommendation of civilian organizations, the adoption of tourniquets by civilian EMS and other responders are still low.
Further, several civilian organisations recommend the use of tourniquets and address their importance in reducing the morbidity and mortality of casualties, especially in mass casualty events.
This clinical review paper first reviews the history and current recommendations on tourniquet use in a civilian setting, and then presents the results of three clinical studies that support these recommendations
Allens Training First Aid – FREE FIRST AID APP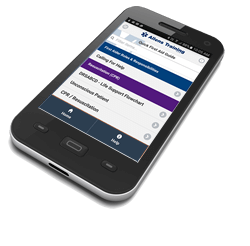 Download your Free First Aider Companion App here: www.allenstraining.com.au

Learn First Aid with Confidence
Easy to follow steps, access emergency instructions and call for help through the App and on multiple devices.

Signal Not Required
Once you have the your First Aider Companion App downloaded, you are ready to handle any common emergency situation, with or without signal!
Even records your current GPS location to provide to emergency services.

Free, Simple and Useful
Learn about how to use the Rescue Bandage TQ Inflatable Tourniquet, easy step by step photo guide.
Useful links installed in the App to locate further information, instructions and photographs!
Rescue Bandage Successful in gaining TGA Approvals
Rescue Bandage received confirmation letter from TGA in October 2016 that we where successful with our application. This allowed the Rescue Bandage device to be placed on the Australian Register of Therapeutic Goods (ARTG) .
---
Rescue Bandage proud to sponsor Team Cairns Extrication
Team Cairns Extrication is a road crash rescue team competing in extrication & trauma challenges around the world, learning new skills & techniques to help save lives.
Team Cairns secured an impressive 14th overall position competing with 34 World Teams in the 2015 World Rescue Challenge – Lisbon, Portugal
They have qualified to complete in the 2017 World Title and Rescue Bandage are proud to be supporting such an important and community focused team!